Purpose
The next step for DSM: a purpose-led company
For more than a decade, we have distinguished ourselves by embracing sustainability and providing value for all our stakeholders across the three dimensions of People, Planet and Profit. Now we are taking a decisive next step as a purpose-led company, contributing to a brighter world for all with our science-based solutions.
Ten years ago, the general belief was that, as a company, you focused either on profit or on improving the world, but that you could not do both. Today, we see more and more companies, like ourselves, proving that doing well financially can go together with doing well for the world. This will only become more important. Within the next 10 years, good financial results will have to go hand in hand with purpose, otherwise companies will lose their license to operate. Our purpose is therefore fully anchored in our Strategy 2021: Growth & Value - Purpose led, Performance driven.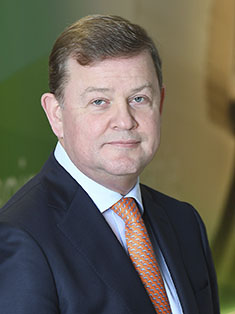 We cannot be successful, nor can we call ourselves successful, in a society that fails.
Feike Sijbesma, CEO/Chairman Managing Board
Our purpose is to create brighter lives for all
We use our bright science to create solutions for people today and generations to come. We use our scientific competences to deliver transformation at scale for as many people as possible, within the constraints of the world's resources. We aim to redefine how we live and work in order to create a fairer, more prosperous, and more sustainable society.
Businesses need to balance the need to generate profitable growth with the need to play a positive role in the world.
Ultimately, we aspire to be a company for all, creating value for all our stakeholders — customers, employees, shareholders, and society at large — and building a stronger legacy and brighter future for generations to come. This is important because:
Customers prefer to work with suppliers who share their values
Employees seek meaning in their work and increasingly want to make a positive contribution
Shareholders prefer to invest in companies that demonstrate beneficial social and/or environmental impact alongside a solid financial return
Society at large ultimately determines our license to operate
By ensuring that these objectives go hand in hand, we will be more appealing to investors, attract the best talent and the most innovative customers, and build the right relationships with partners and governments around the world.
We are sharpening our focus and connecting our purpose, strategy and culture in order to inspire all our people and stakeholders to achieve more together. We are further evolving into a purpose-led, science-based company in Nutrition, Health and Sustainable Living.
Acting on our purpose
We make change happen in three ways:
Improve: we improve and adapt our own operational impact by further improving safety, decreasing our emissions and stepping up our use of renewable energy
Enable: we enable our customers and partners to deliver sustainable and healthy solutions for the planet and society
Advocate: we advocate for the future we believe in and fully accept our responsibilities as a member of society
We recognize the increased scale and impact of private companies in the global economy. Therefore, we take an integrated approach to our responsibilities. Our Brighter Living Agenda brings together many existing purpose-led initiatives and creates an actionable framework for further engagement with our stakeholders.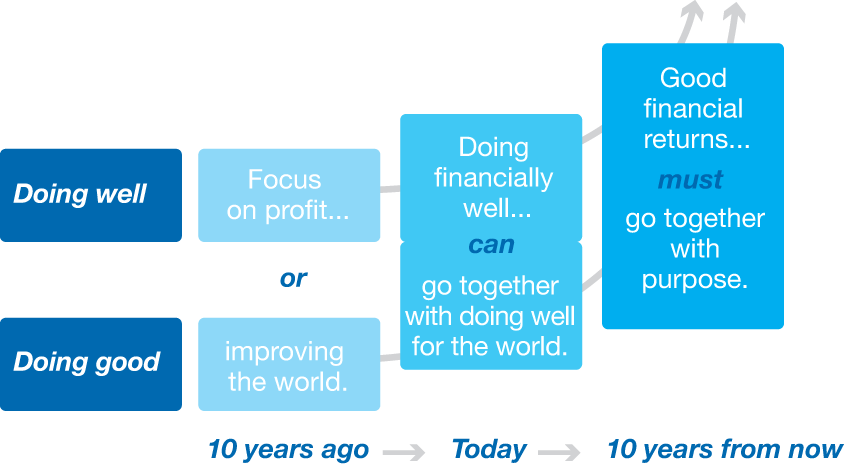 Purpose drives performance
By focusing on our purpose, we show that it is not only possible but actually beneficial to grow sustainably. We aim to achieve:
More sustainability: by future-proofing our operations and reducing risk exposure and costs, through working with our value chains to reduce emissions and deal responsibly with energy and other resources
More growth: by identifying consumer needs and responding with differentiated, science-based innovations, we can make a collaborative contribution to the Sustainable Development Goals together with our customers
More engagement: by building employee motivation, connecting with ESG-committed investors, and advocating for the future we want for industry and society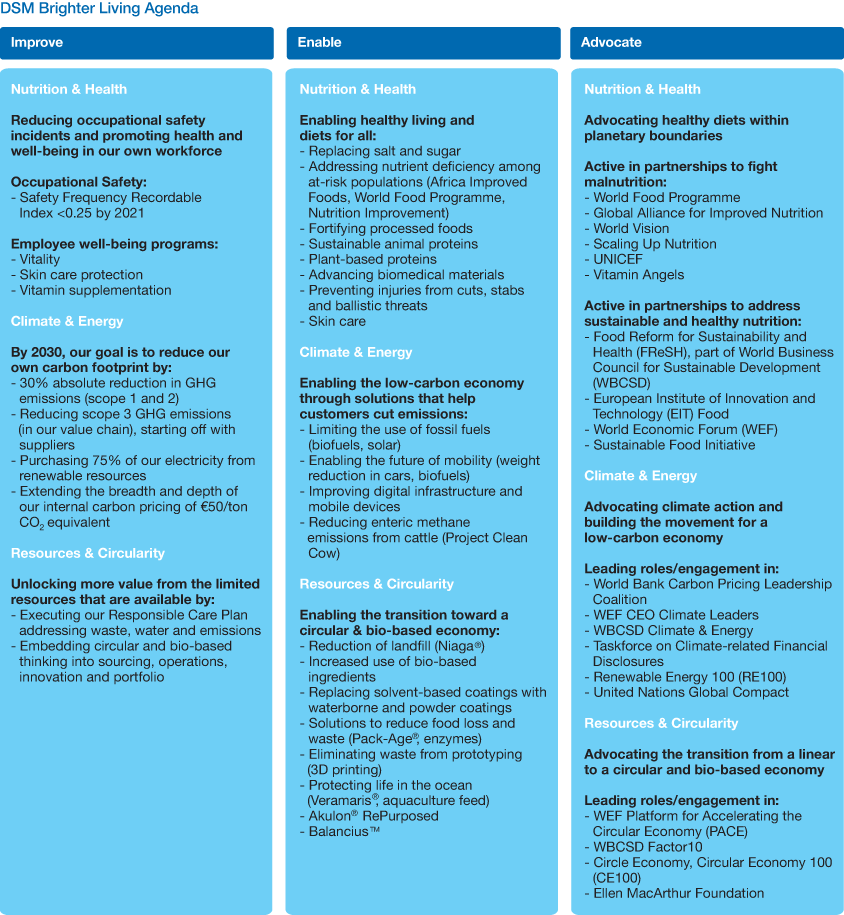 We cannot do this alone
Working with and for our stakeholders, we will create a stronger legacy and a brighter future for generations to come. We are already recognized as a company making a positive contribution to a changing world. We have achieved this thanks to our employees and shareholders, who are committed to creating a better planet for all. By closely collaborating with our customers, we create partnerships and connections that help us solve the biggest global challenges and at the same time help generate a fairer and more prosperous society for all.