The crucial role of nutrition in supporting well-being was thrown into sharp perspective during the COVID-19 pandemic, fueling worldwide interest in the health benefits of adequate nutrition. Many health-conscious consumers have been adopting a more proactive approach to their diets, recognizing fortified foods and drinks as a valuable complement to a healthy, balanced diet. Recent research shows that fortified foods, including functional beverages, can make a significant contribution to immune health, providing a complementary way to obtain the full range of vitamins, minerals, probiotics and other key nutrients necessary to maintain an effective immune system.
The quest for proven health benefits
As a direct result of the COVID-19 pandemic, research shows that 66% of global consumers are actively looking to improve their physical and cognitive health, along with their dietary habits. Furthermore, this post-pandemic study indicates that 42% say they are seeking out functional and/or fortified products more frequently than in the past. Many are drawn to functional foods and beverages that offer proven benefits for immunity, heart health, digestive health, mental health, and energy levels.
Positive nutrition can help supplement existing diets and prevent potential nutrient shortages. It comes as no surprise, then, that in Europe alone, nearly 1,000 products with an immunity claim were launched in 2021, with fortified fruit juice and drinking yogurt occupying the top two categories. Today's wellness-conscious consumers are seeking better-for-you (BFY) beverages that go beyond satisfying thirst, helping them reach their holistic health goals.
This accelerating global trend presents beverage manufacturers with challenges as well as opportunities. They need to develop products that have proven health benefits and at the same time offer attractive taste and sensory qualities. And they need to get these innovative new offerings to market as quickly and cost-efficiently as possible.
Our solutions
Good nutrition is essential for good health. We provide an extensive range of nutritional solutions to help protect and improve the well-being of consumers worldwide. We work closely with beverage manufacturers to improve and fortify their products in an appealing way. Our aim is to meet evolving consumer demands for functional beverages that possess validated health benefits while still offering an enjoyable consumption experience.
Our experts develop custom nutrient premix blends based on more than 1,400 high-quality ingredients, including vitamins, minerals, amino acids, carotenoids, nutraceuticals, specialty proteins, sweeteners, prebiotics, probiotics, fibers and hydrocolloids. The development of our solutions for sport drinks, fortified waters and drinkable dairy beverages is supported by experts who ensure production efficiency and quality, while other specialists secure product differentiation by means of proven front-of-pack health claims. We also provide regulatory expertise, market insights and brand support to help position each customer product for success.
At DSM, formulating healthier products means going beyond, for example, removing sugar and salt: it is about delivering an appealing product with a nutrition profile that provides a health benefit that resonates with consumer expectations. We leverage our nutritional science and advocacy capabilities to support consumers in their health journeys by providing the nutrient-rich product concepts they seek. Below are some examples of our suite of innovative solutions.
Our '#StayStrong Immunity Drink concept'
Our #StayStrong concept for promoting immune function is an example of how we support producers and consumers alike. Developed in two formats – one a lactose-free milk drink and the other an oat-based drink – the #StayStrong Immunity Drink is fortified with vitamins A and D. The dairy-based concept also contains added vitamin E and probiotics, while the plant-based option contains added vitamin E and life'sDHA® omega-3. The concept demonstrates how we can create immunity solutions that offer taste, texture, and health in one convenient product.
Our ginger and turmeric 'Resilience Drink concept'
This drink concept helps the body and mind cope with external and internal stress factors by the inclusion of ingredients that help strengthen resilience and immune defense. Our Resilience Drink immunity shot contains ginger, turmeric, selenium and zinc, all of which possess powerful anti-inflammatory properties and protect cells from oxidative stress. The incorporation of vitamin B6, B5 and zinc supports psychological and cognitive functions and improves mental performance. The inclusion of vitamin C, B6 and B12 helps combat tiredness and fatigue.
Our aronia and acerola 'Energy Boost Drink concept'
This concept was designed to help consumers boost immunity and energy for their daily tasks, delivering added health benefits for immunity, energy and mental performance. Our Energy Boost Drink concept contains red berries high in polyphenols that stimulate the immune system. The inclusion of vitamin C, B3, B6 and B12 plus iron further supports the normal functioning of the immune system. Mental performance is supported by the incorporation of blueberry polyphenols, which increase cerebrovascular blood flow and improve memory function, along with ginseng, vitamin B5 and zinc. Ginseng and vitamin B5, together with vitamins C, B6 and B12, also contribute to normal energy-yielding metabolism and to the reduction of tiredness and fatigue.
Do you know?
Support for the energy function in fortified beverages is primarily provided by the inclusion of:
Stronger together with Eckes-Granini
Eckes-Granini is the leading supplier of fruit juices and fruit beverages in Europe. This family-owned business based in Nieder-Olm (Germany) has pursued a consistent course of international expansion since the early 1990s. Together with strong national and regional juice and fruit beverage brands, the internationally renowned premium brands Granini and Pago represent the foundation of the Eckes-Granini Group. Operating with fully owned subsidiaries and strategic partners, primarily in Europe, Eckes-Granini today generates annual sales of €873 million with a total of 1,708 employees.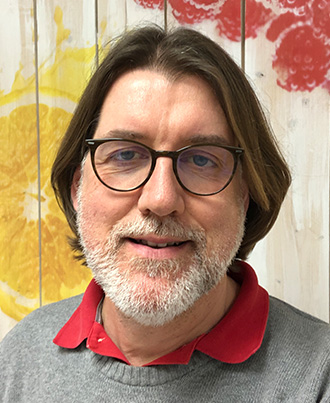 "People are increasingly aspiring to embrace a healthy lifestyle. A balanced diet is a crucial element in this. With innovative recipes, scientific research and nutritional education, we help consumers to enjoy a healthy diet. DSM is a competent partner that provides ideal solutions to develop those healthy fruit juices and shots."
Dr. Volker Herdegen
Our impact
We have an unparalleled portfolio of micronutrients and extensive expertise in connecting nutritional needs with the right nutrient. We possess the ability to identify worldwide nutritional challenges and to address these with locally appropriate beverage propositions. On top of these capabilities, we have a deep understanding of local regulatory requirements and a continuous focus on sustainability. We are therefore well placed to support the needs of food and beverage manufacturers and the expectations of increasingly health-conscious consumers around the world.
Across Germany, Austria, France, Hungary, Spain, Italy and Scandinavia, premium multivitamin juice products and fortified vitamin waters are available containing our vitamin premixes and beta-carotene solutions
In the UK, fortified juices are sold with our premix B3 and B6 solutions and the front-of-pack claim to 'Help Keep You Focused'
In California (USA), supermarket shelves are stocked with fortified juices containing our Blend for Immunity Shot with vitamins B3, B6, B9, B12
In the Middle East and Africa, we fortify juices free of added sugar with our Quali® vitamins A, C and E
In Algeria, our premixes feature in newly launched energy waters
In China, consumers can purchase sports drinks containing our vitamin E solutions
How we support the SDGs
Our portfolio of nutritional ingredients essential for good health covers a wide range of products, thereby helping to ensure healthy lives and promote well-being.
3
3 – Ensure healthy lives and promote well-being for all at all ages
Our health benefit solutions for sports drinks, for example, energize the body, supporting muscle function, endurance and recovery, as well as heart, mind, eye and joint health. We also offer health essentials for women and men that more generally support energy and endurance, weight management, and heart, mind, eye and joint health.