Materials
Making wind energy a viable alternative to fossil fuels
Global energy consumption is rising in response to population growth and increasing urbanization. Demand rose by 2.3% in 2018. There is consensus that our dependency on fossil fuels is untenable and that sustainable energy sources must take their place. Global electricity capacity from renewable sources reached 2,351 GW in 2018, accounting for approximately a third of total installed capacity. This figure is rising year on year as sustainable energy mega-projects deliver more and more electricity. In many cases, these projects test existing material and engineering solutions to their limits, calling for radical new approaches.
Offshore wind parks are a highly effective means of generating affordable, clean electricity. However, as more and more of these are built, at increasing distances offshore, they provide a new challenge, since highly innovative mooring solutions are needed to keep them in position.
Ropes, slings and synthetic chains made with Dyneema® can play a key role in making renewable energy from offshore wind parks viable, at an affordable cost. Synthetic lifting and lashing equipment made with Dyneema® significantly reduces the weight and size of equipment used in constructing and operating wind parks, as well as reducing the physical effort required of their crews. Dyneema® fiber will also be crucial in delivering the cutting-edge floating foundation technology necessary to keep wind parks safely anchored offshore at ever-greater depth.
Purpose-led
As the world seeks to produce more and more energy from wind parks, the unique combination of lightness and strength of Dyneema® enables solutions that are both operationally viable and cost-effective.
Performance-driven
Growth in offshore wind energy is projected to outpace onshore wind by a factor of two. Floating offshore wind farms represent the next generation of offshore wind, and can be operated at water depths of more than 100 meters, where wind speeds are typically higher. It is anticipated that within the coming five years, floating platforms will represent more than 15% of total global offshore wind investments. Mooring systems made from Dyneema® are a critical enabler for efficient construction of these wind farms.
Upcycling abandoned fishing nets into a high-performance consumer product
Svein Rasmussen
CEO Starboard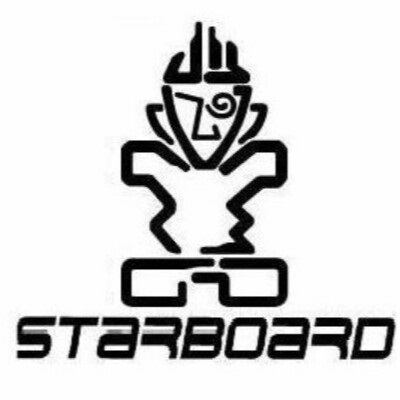 Owner of the Tiki brand – the world's premiere brand in windsurfing and paddle boarding ­– Starboard was founded in 1994 by Svein Rasmussen, a windsurfing world champion and Olympic participant. CEO Svein Rasmussen explains how DSM's Akulon® RePurposed is helping Starboard maintain its leading market position while helping to protect the oceans.
What are the key properties of Akulon® RePurposed from your perspective?
It is a highly versatile, reliable and sustainable high-performance polyamide made from abandoned fishing nets. We use it to produce the fins and other accessories of our windsurf and stand-up paddle (SUP) boards. Akulon® RePurposed is currently used in about 45% of Starboard's SUP and Windsurf boards. These products are branded as NetPositive!
Why has Starboard opted to use Akulon® RePurposed?
Waste plastic in our oceans is wreaking havoc on marine wildlife and fisheries collected in India. Abandoned plastic fishing nets are part of the problem. Known as 'ghost' fishing nets, they can result in the accidental capture of dolphins, turtles and other marine animals. There are roughly 640,000 tons of these nets currently in our oceans, accounting for almost 10% of all plastic waste in the sea. Retrieving and upcycling them has a major positive impact on the oceans from which they are collected, and represents an important step in the direction of a genuinely circular economy. With this solution we contribute to litter-free beaches and a healthier marine environment, and also make a positive social impact on local communities in India.
How does DSM help Starboard realize the company's societal and sustainability goals?
One of the most satisfying parts of our work is the challenge of redesigning our products to lower their environmental impact and achieve higher performance. Through our collaboration with DSM, we showcase how quick and easy it can be to change the way we build better boards for the planet. We want to continuously push boundaries for more eco-innovations for our boards.
Enhancing performance, reducing energy consumption
Philippe Vanhille
Executive Vice President Telecom BU at Prysmian Group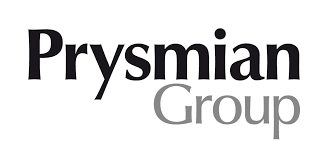 DSM Resins & Functional Materials is a key enabler of the continuing rapid expansion of the global telecommunications market. Around the world, there has never been stronger demand for connectivity. Our optical fiber and cable coatings support the growth of fiber and cable manufacturers such as Prysmian Group, the world leader in the energy- and telecom cable systems industry.
With almost 140 years' experience, 29,000 employees in over 50 countries and 112 plants worldwide, Prysmian Group is listed on the Italian Stock Exchange, in the FTSE MIB index and generates annual sales in excess of €11 billion. Philippe Vanhille, Executive Vice President Telecom BU at Prysmian Group, discusses Prysmian's collaboration with DSM on the development of next-generation optical fiber solutions.
What is the scope of Prysmian's current activities worldwide?
Each year, Prysmian Group manufactures thousands of miles of underground and submarine cables and systems for power transmission and distribution, as well as medium- and low-voltage cables for the construction and infrastructure sectors. We also produce a comprehensive range of optical fibers, copper cables and connectivity systems for voice, video and data transmission for the telecommunications sector.
And what is the focus of Prysmian's collaboration with DSM?
We are working together on reducing the deployment costs of fixed and mobile networks by enabling cable solutions with enhanced fiber density. DSM's contribution allows us to pioneer certain key innovations and to offer the market decisive solutions such as ultra-high fiber count cables and high-density cable systems.
How does DSM help Prysmian realize the company's societal and sustainability goals?
Besides improved product performance, our joint development work focuses on enhanced energy-saving technology along with improved health and safety initiatives for our production workforce.
What benefits does this collaboration bring to Prysmian?
Prysmian and DSM have shared values regarding innovation and sustainable growth, along with a common vision to enable our customers, partners and stakeholders to achieve their own goals in an efficient, ethical and sustainable way.