Nutrition
Commercial-scale production of fermentative
Stevia sweetener
commences
As consumers around the world strive for healthier lifestyles, food & beverage manufacturers are looking to deliver zero-calorie sweeteners that can support their choices. In 2018, we joined forces with Cargill in the 50:50 partnership Avansya to meet this demand. A year later, production of EverSweet™ — a non-artificial, zero-calorie, great-tasting stevia sweetener — started at a new facility in Blair (Nebraska, USA).
The USD 50 million facility is the first-ever commercial-scale facility for stevia sweeteners in the US. At full capacity this fermentation facility will produce enough EverSweet™ to sweeten many millions of bottles of soft drinks or servings of yogurt each month. EverSweet™ has 250 to 300 times the sweetness of sugar, without the calories.
The fermentation facility produces the steviol glycosides Rebaudioside M and Rebaudioside D (Reb M, Reb D), which occur in the sweet-tasting leaves of the stevia plant. The innovative production process offers a more scalable, sustainable and low cost-in-use solution compared to molecules extracted directly from the stevia leaf.
The next-generation clean taste profile of EverSweetTM is well suited for use in products such as yogurt, chocolate milk, soft drinks, ice cream, cereal, bars and confections. Avansya has commercial volumes available and is already supplying EverSweetTM to various customers. Further consumer products are scheduled for launch across multiple market segments, and over 300 customer trials and product development projects are currently in progress.
EverSweetTM is approved for use in food & beverage products in the US and Mexico, and additional regulatory approvals for use in other countries are under way.
Purpose-led
With EverSweetTM, we can enable food & beverage brands to provide consumers around the world with reduced- and zero-calorie options, with no compromise on taste, and so help support good health and well-being in our societies.
Performance-driven
The market for high-intensity sweeteners produced by fermentation is expected to exceed USD 3 billion by 2025. Avansya is well positioned to capitalize on the significant potential of this market.
Solution for sustainable animal protein
now available
globally
With the world's population projected to reach 9.8 billion by 2050, global demand for poultry is rising sharply. It is anticipated that 470 million tons of meat will have to be produced each year to meet this need, much of it from broiler chickens.
At the same time, consumers are looking for high-quality, affordable animal protein and sustainably produced food as key components of healthy, balanced diets.
Poultry producers are therefore looking to strike a fine balance in a highly competitive global market. On the one hand, they need to deliver healthy and sustainably produced poultry products for consumers, while on the other hand, they need to employ farm management practices that are environmentally viable.
Balancius® helps with this challenge by improving the gastrointestinal functionality of broiler chickens.
Balancius® is the first and only feed ingredient with the capability of breaking down dead cell debris in the gut. It increases the Feed Conversion Ratio (FCR) by 3%, improving digestion and nutrient absorption and helping broilers to obtain more nutritional value from their feed. Balancius® increases breast meat yield, contributes to better animal welfare by helping to keep litter dryer, and also reduces greenhouse gas emissions by increasing the FCR.
Following its successful 2018 launch in the US and Latin America, Balancius® was introduced in Europe and Asia-Pacific in 2019.
Purpose-led
Balancius® improves the Feed Conversion Ratio (FCR) of broilers by about 3%. A 3% improvement on the broiler meat market would result in a reduction of approximately 9 million tons of CO2 emissions, equal to the removal of approximately 3.7 million cars from the road (based on FAO's estimates of greenhouse gas (GHG) emissions in broiler meat production). Balancius® is well placed to contribute to this GHG emission reduction.
Performance-driven
Enzymes and eubiotics are key components for sustainable animal production, and this market is expected to grow by 5–7% per year over the next decade.
Supermarché Match and Veramaris join forces to deliver healthy and sustainable salmon
Nicolas Baroux
Head of Procurement at Supermarché Match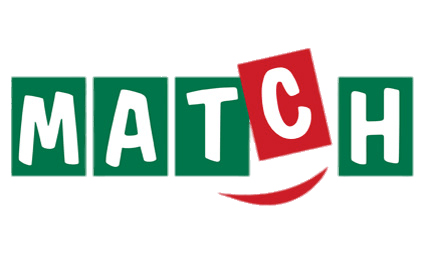 Owned by the Louis Delhaize Group and headquartered in La Madelaine, France, Supermarché Match is a chain of supermarkets — 114 in north-eastern France. Nicolas Baroux, Head of Procurement at Supermarché Match, discusses the retailer's introduction of salmon fed with innovative Veramaris® omega-3 EPA & DHA algal oil in all its stores in France.
Why has Supermarché Match introduced salmon fed with Veramaris® natural marine algal oil?
We are committed to ensuring that everyone has access to fresh and healthy food. The salmon we are now able to offer to our customers is rich in omega-3 EPA & DHA from natural marine algae. These two essential fatty acids are vital for brain, eye and heart health. Additionally, feeding salmon with Veramaris® algae-based oil helps preserve the wild fish stocks from which omega-3 is traditionally obtained. The algal oil contains twice the levels of EPA and DHA as fish oil. This twofold approach offers our customers food choices that are both healthy and sustainable. This is our contribution to conserving marine resources.
Where are these sustainably fed supplies of salmon sourced from?
Since October 2018, the Norwegian salmon farmer Lingalaks has been using a diet developed and manufactured by the Norwegian feed producer Skretting. This diet contains Veramaris® algal oil, which offers a sustainable, non-GMO and contaminant-free alternative to fish oil. It does not require a change to the feed process.
How are your customers responding to the introduction of salmon fed with Veramaris® algal oil?
At Supermarché Match, we put the customer at the heart of everything we do. We want all the products we retail to be good for our customers and good for the planet as well. That's the philosophy that drives us. Offering salmon fed with Veramaris® algal oil is fully in line with that philosophy, and uptake among our customers has been very pleasing so far.
The salmon industry has welcomed the Veramaris® algal oil solution, and new premium salmon products have been launched by retailer Kaufland in its German branches.
New vitamin A
form for
plant-based
diets

Vitamin A plays an essential role in supporting healthy vision, growth, development, the immune function and the improvement of gut health. Its key role in eye health is indicated by its scientific name, retinol, as it supports the functioning of the retina.
Two types of vitamin A occur naturally in the diet: preformed vitamin A, which is found in animal products such as meat, fish, poultry, and dairy foods, and provitamin A, which is found in plant-based foods such as fruits and vegetables. Provitamin A is converted into vitamin A in the body.
More than 46% of consumers worldwide today are looking for an increasingly plant-based diet, with consumer demand growing for vegetarian and vegan options. To meet this rising demand, we further expanded our portfolio of plant-based nutritional ingredients in 2019 and launched a new form of vitamin A, supporting plant-based diets.
Our Quali®-A with Flexilease™ is an innovative new product that helps to create a flexible solution for customers wishing to broaden their vegetarian dietary supplement offering in response to the changing expectations of diet-conscious consumers. Furthermore, it can be used for prenatal and postnatal supplements for early life nutrition, dry food applications and multivitamin and mineral tablets.
Quali®-A with Flexilease™ delivers vitamin A with the highest stability, performance and potency available, making it an excellent solution for dietary supplement tablets. It is also suitable for halal, kosher, vegetarian and vegan diets, and does not include any allergens or preservatives.
Purpose-led
As more and more consumers worldwide seek plant-based diets, our vitamin A Quali®-A with Flexilease™ delivers all the health benefits of this key nutrient in a highly stable, bioavailable and plant-based form.
Performance-driven
With the introduction of Quali®-A with Flexilease™ vitamin A, we are supporting one of the fastest-growing new lifestyle trends worldwide. In the US alone, the share of plant-based food & beverage products on the market grew by 278% between 2012 and 2018, representing an industry worth USD 3.3 billion annually.
Further expanding
our digital
capabilities in
personalized
nutrition
Vitamins, nutritional lipids and minerals are essential for human health and well-being, and a balanced and nutritious diet is key to prevent diseases. There is a growing interest worldwide in personalized nutrition — science-based, data-driven nutritional solutions tailored to consumers' specific health goals and needs.
In 2019, we expanded our growing capabilities in this field further by acquiring AVA, a Boston (Massachusetts, USA) based state-of-the-art digital health platform. AVA leverages artificial intelligence and machine learning to analyze behavior, wellness and consumption patterns, and provides sophisticated data analysis, recommendations and coaching for a broad range of audiences.
Combining AVA's technology with our own world-class nutritional science, products and solutions, we aim to be the partner of choice for dietary supplement as well as food & beverage brand owners wishing to offer personalized and healthy nutrition and gain unique consumer insights.
The acquisition of AVA builds on previously announced investments in personalized nutrition delivery platforms such as Panaceutics, Mixfit and Tespo, as well as partnerships related to selected measurement and tracking technologies, such as Wellmetrix. Together, these investments bring complementary capabilities, allowing us to offer end-to-end solutions along the personalized nutrition value chain, which is an important element in our nutrition strategy.
Purpose-led
Differences in age, genotype and health status mean that individuals can react in very different ways to the same foods. Personalized nutrition allows individuals to make dietary choices tailored to their specific needs, reducing their exposure to a wide range of non-communicable diseases and helping to lower healthcare costs.
Performance-driven
The global personalized retail nutrition and wellness market was valued at around USD 1.5 billion in 2018 and is projected to grow at a compound annual growth rate of 9.5% to 2025.
How cows can
help us fight
climate change
one burp at a time
Methane is a greenhouse gas which, like carbon dioxide, contributes to climate change. Methane is a volatile, but much more potent greenhouse gas than CO2 and ruminants (mainly cows) emit about 20% of all methane gasses globally. Reducing global methane emissions from cows will immediately help slow the pace of global warming in the next decade already, helping society to take longer-term action on CO2 reduction. Through our Project Clean Cow, we have developed a proprietary feed additive. Just a quarter of a teaspoon per cow per day inhibits the enzyme that triggers methane production in a cow's stomach and reduces methane emissions.
The feed additive is scientifically proven to cut methane emissions from dairy cows by about 30%, thereby significantly reducing the environmental footprint of dairy and beef products, a key source of protein around the world.
In 2019, we filed for EU market authorization of our methane-reducing feed additive under the product name Bovaer®. Registrations in other regions are to follow. The product will be available in Europe as soon as EU authorization is granted.
Meanwhile, we are already taking the next steps to prepare for the market launch of our methane inhibitor. In the Netherlands, for example, a trial across the Dutch Dairy Chain, together with Wageningen University & Research, FrieslandCampina, Agrifirm, De Heus and ForFarmers, was started in 2019. It aimed to gather all the information necessary for accreditation of our feed ingredient by the Carbon Footprint Monitor/Climate Module of the Annual Nutrient Cycling Assessment. The insights from this study will be applicable across Europe.
Additionally, we continue to develop new forms and applications for a broad range of farming systems. In New Zealand for example, we have been exploring the potential benefits for a slow-release version of our methane-reducing feed additive in the dairy farming market in collaboration with Argenta, Otago University School of Pharmacy and AgResearch.
Purpose-led
Project Clean Cow has been recognized by the World Resources Institute as one of the ten global breakthrough technologies that can help feed the world without destroying it. Adding the feed additive to the diet of three cows is the equivalent of taking one family-sized car permanently off the road.
Performance-driven
We are working with key players and influencers across the value chain to shape a more sustainable, low-emission future. The potential market for innovative solutions such as our feed additive is estimated at €1–2 billion. 
Combating skin cancer through innovative approaches to UV protection
An astonishing three million cases of skin cancer are diagnosed each year. In the US alone, more than two people die of the disease every hour. Despite the known risks, however, many people do not protect themselves adequately from the harmful effects of the sun's ultra-violet (UV) rays. Only 30% of women worldwide use sun protection on a daily basis, and only 14% of men.
One of the reasons why people do not use adequate sun protection is that they find traditional sunscreens greasy and uncomfortable. And those who do use sunscreens, only apply around a fifth of the recommended amount on average, which reduces their effectiveness.
To help raise awareness of the importance of sun protection, DSM Personal Care & Aroma Ingredients has been working with the professional cycling team, Team Sunweb, to showcase a powerful example of men building sun protection into their daily safety routine. The riders are using an innovative, light-texture lotion that is comfortable, easy to apply, and fast to absorb. The riders found it effective even after lengthy physical activity, standing up to long hours of exposure to athletes' sweat.
In 2019, our collaboration with Team Sunweb was highlighted in a broad communication campaign about the importance of sun protection, particularly among groups who traditionally neglect to protect themselves adequately.
Purpose-led
Our UV filters and sensory modifiers offer protection from the suffering associated with sun-related skin cancer. Team Sunweb's positive experiences were highlighted in a wide-ranging communication campaign that raised awareness of the importance of building sun protection into daily safety routine, particularly among groups who traditionally do not use sun protection on a regular basis.
Performance-driven
The global market for sunscreens was estimated at USD 10.5 billion in 2017. As most people who use sunscreens apply much less than the recommended amount, the potential of this market is in fact much greater.