We are enabling our customers to make planet-positive choices by increasingly designing bio-based and circular high-performance materials. One example is Schneider Electric's use of our recycled-based polymer Akulon® RePurposed in their new range of Merten System M switches for smart, sustainable homes.
A world-wide problem
Society's consumption of the world's resources has created a series of interconnected environmental challenges. These include climate change, natural resource depletion, and pollution in air, earth, and water. Today, only 8.6% of the 100 billion tons of minerals, fossil fuels, metals, and biomass that enter the economy are reused. Should the global population reach 9.6 billion by 2050, the equivalent of almost three planets could be required to provide the natural resources needed to sustain current lifestyles.
For producers of high-performance materials, circularity presents both challenges and opportunities. Companies in these industries that can navigate growing consumer demand for circular products and maintain compliance with increasingly stringent legislation can generate both economic and social value.
As creators of some of the world's most advanced high-performance polymers, we are well positioned to drive circularity across many markets and end-products. Our extensive track record in materials science, world-class R&D facilities, and a global network of scientists means we can have a significant positive impact. As we are often active in the earlier stages of commercial value chains, we can help define and advocate which raw materials should enter the economy, across a wide range of industries. Enabling the use of recycled waste or bio-based materials as raw materials creates many new possibilities for ourselves and our customers.
Our solutions
To help our customers to embrace the opportunities intrinsic in manufacturing circular products, we live by our SimplyCircular™ agenda, which comprises three key pillars:
Sustainable sourcing. To minimize the use of fossil-based resources, we are transitioning to recycled- and bio-based sourcing solutions founded on four feedstock systems: bio-based, biomass (waste) mass-balanced, mechanically recycled, and chemically recycled mass-balanced.
Enabling circularity for our customers. We are creating bio- and/or recycled-based alternatives for our entire DSM Engineering Materials portfolio. In 2021, this was already realized for Akulon®, Arnitel®, Stanyl® and EcoPaXX®, for which we introduced mass-balanced alternatives. These alternatives have exactly the same functionality as products in our conventional portfolio, do not require requalification, and are certified by third parties. Besides these mass-balanced solutions, we already had bio-based and recycled-based solutions in our portfolio. EcoPaXX® (PA410) is a bio-based, high-performance polyamide with the lowest carbon footprint among common polyamides. It can be used for a wide range of applications, offering customers a low carbon footprint and a sustainable alternative to fossil-based materials. Discarded fishing nets are used as a source for producing our recycled-based polyamide Akulon® RePurposed. We thereby contribute to addressing the global issue of ocean pollution from plastics and actually re-use plastic waste as a valuable feedstock. With Akulon® RePurposed, we offer our customers a recycled-based solution that comes with a lower carbon footprint and drives circularity.
Simple solutions. Our easy-to-use solutions include: our Plastics Finder tool; application and product development support; certified transparency and traceability; carbon footprint life cycle assessment (LCA) for every product; and educational support on feedstock systems.
Do you know?
Of all the plastic waste recovered annually in the EU, only some 31% is efficiently recycled. Of the remaining approximately 69%, what proportion is incinerated and what proportion goes to landfill?
42% is incinerated. 27% goes to landfill
Our impact
In line with our SimplyCircular™ agenda, we have already delivered a series of tangible proof points that enable a circular economy and minimize waste. These include:
joint development of the world's first recycled packaging for gluten-free bread for gluten-free bakery company Dr. Schär
our partnership with Sympatex Technologies to commercialize bio-based mass-balanced Arnitel® to manufacture waterproof, windproof and breathable membranes for sports applications. The end-product contains more than 25% bio-based content by weight
Stronger together
We are committed to making these solutions science-based, sustainable, and scalable, and ensuring that they benefit customers, end-users, and society at large. A case in point is our collaboration with Schneider Electric, the global leader in the digital transformation of energy management and automation.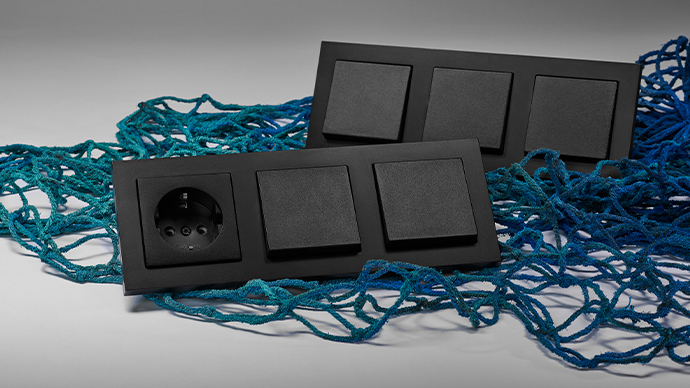 Together with DSM, Schneider Electric has developed a new range of Merten System M electric products such as switches, sockets and frames and ELKO Plus switches — part of a new range designed for smart, sustainable homes. The switches are the first in the world to be made of recycled ocean plastic, thanks to their use of Akulon® RePurposed – a product made from abandoned or 'ghost' polyamide fishing nets collected from the Indian Ocean and the Arabian Sea. The carbon footprint of this new Akulon® RePurposed compound is 82% lower than the traditional Nylon 6 used in similar products.
YiFu Qi, Executive Vice-President of Global Home and Distribution, Schneider Electric: "The collaboration between DSM and Schneider Electric is a world first and a game-changer for the market. The challenge of weaning the world from our addiction to plastic waste might seem insurmountable. But change is possible. The Merten System M recycled ocean material range is just the first of a pipeline of sustainable solutions from Schneider Electric designed to help the company's customers achieve global net-zero goals. Using the right materials for the job from the outset is central to creating a circular economy."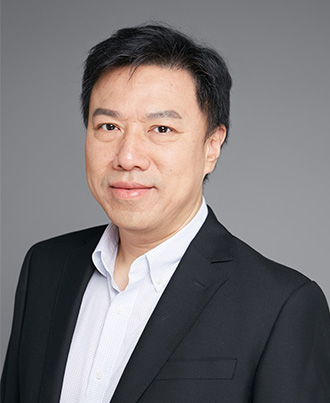 "The collaboration between DSM and Schneider Electric is a world first and a game changer for the market." YiFu Qi
How we support the SDGs
By enabling customers to make planet-positive choices, we are contributing to the UN Sustainable Development Goals 12 and 13.
12
12 –
Ensure sustainable consumption and production patterns
By making use of bio- and recycled-based feedstocks, we are supporting the transition from a linear, fossil-based economy to a circular economy. This not only relieves the pressure on fossil feedstocks but also minimizes waste by re-using it again as a valuable feedstock.
13
13 –
Take urgent action to combat climate change and its impacts
By reducing the carbon footprint of our products, we enable our customers to reduce the carbon footprint (CFP) of their materials significantly, making a positive contribution to combat climate change. In addition, our bio- and recycled-based solutions offer an opportunity to reduce CFP even further.