The global public health crisis triggered by COVID-19 has highlighted the need for easily accessible dietary solutions that support immune health. In 2020, our customers needed to go to market faster than ever before with reliable and effective formulations and applications, delivering different formats that could easily be integrated into consumers' dietary routines. With our end-to-end capabilities, such as customized premix solutions, regulatory support and Market-Ready Solutions, we succeeded in meeting this unprecedented need.
Worldwide problem
Market insights confirm that immunity became a leading consumer health concern in 2020, with 65% of people saying that they were either 'worried' or 'very worried' about their immune status. The health benefits of micronutrients are widely understood by consumers today. Micronutrients, such as vitamins, dietary minerals, omega-3 fatty acids and specific probiotic strains, play an important role in supporting the body's immune system. Recent scientific evidence underpins the particular role of vitamin D in supporting immune health and strongly indicates a relationship between vitamin D status in the blood and the likelihood or severity of a COVID-19 diagnosis.
Travel restrictions, fewer in-person medical consultations and growing use of e-commerce channels consequently fueled consumer demand for immunity self-care products, as well as the need for assurance that existing dietary supplements of choice contained immunity-supporting ingredients.
In response to the outbreak of COVID-19, in 2020 33% of consumers took dietary supplements more frequently than before and 13% started taking them for the first time, immune health being their main motivator. The dietary supplement market grew by approximately 4.5% in 20201, whereby COVID-19 was a key driver, and revealed that consumers are shifting their nutritional preferences in the direction of healthier choices.
Our customers needed to innovate to meet this rapidly growing demand, delivering innovations to market in record time in order to meet a global public health need and at the same time capture valuable commercial opportunities.
Do you know?
How many oranges do you think you would have to eat every day to meet the recommended dietary intake level for vitamin C?
Four. Oranges contain 53 mg of vitamin C per 100 grams. One medium-sized orange delivers 70 mg of vitamin C. Leading experts recommend a daily nutrient intake of 200–500 mg of vitamin C.
Our solution
Our Market-Ready Solutions capabilities extend from brand idea to creating the final product on the shelf.
What made customers choose our Market-Ready Solutions was the need to go to market fast. We have the capacity and expertise to accompany the customer at every step of the product development process from market research and product ideation to post-launch support, whether in the supplement, medical nutrition, pharma or food & beverages markets.
Our products, customized solutions and expert services have enabled many of our customers across the world to launch new immunity-supporting products in record time during the COVID-19 pandemic, drawing on our scientific expertise, high-quality ingredients and premix formulations.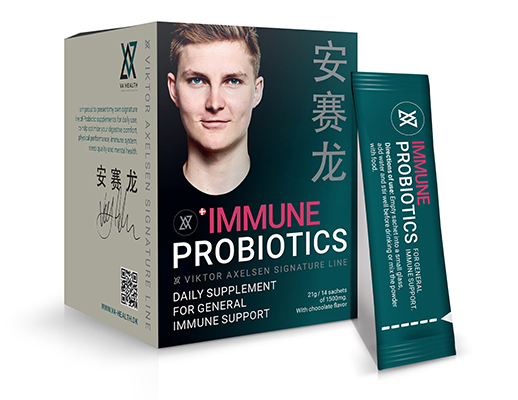 Stronger together
Viktor Axelsen (VA) Health was among many customers to benefit from our Market-Ready Solutions and launch a comprehensive dietary supplements product line, including an immunity solution, in 2020. Find more detail on how we helped him to in this video.
Like many of our customers, Korea Eundan benefited from our speed of response in 2020.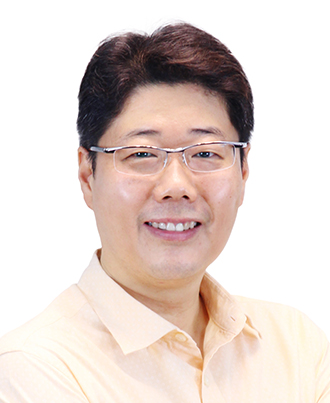 "Korea Eundan has continued to work with DSM to promote the immune benefits of vitamin C in a variety of ways. Especially during the COVID-19 pandemic, a steady supply of vitamin C could have been difficult to sustain. Fortunately, DSM Korea's quick forecast of consumer demand and support from its headquarters enabled Korea Eundan to keep up its supply of products to the market without much strain, further raising consumer confidence. As we have built a mutually beneficial partnership, I sincerely look forward to working and growing together with DSM in the years to come."YoungJo Cho
Our impact
Consumer studies we conducted in 2020 indicate that consumers around the globe are increasingly taking proactive measures to optimize their immune health, and are seeking affordable, accessible and reliable nutritional solutions to do so. At the same time, the rising average age of the world's population creates a growing population group that is especially vulnerable to infections, as the COVID-19 public health crisis has shown.
We saw this need in 2020 and helped our customers in the dietary supplements, food & beverages, medical nutrition and pharma sectors to enhance their leading brands as well as deliver new Market-Ready Solutions at unprecedented speed. Our sales from immunity-supporting ingredients exceeded EUR 1 billion in 2020. Versus the previous year, we outperformed the dietary supplements market by growing 14% vs 4.5% market growth, in the medical nutrition market by 34% vs. average annual market growth of 6–8%2, and in the pharma market by 13% vs. market growth of 2–5%3.
How we support the SDGs
3
3 – Ensuring healthy lives and promoting well-being for all at all ages
Our efforts in helping our customers to quickly launch effective immunity-supporting products, our comprehensive market-shaping activities, and our endeavors to raise awareness of the role that nutritional solutions may play in supporting our immune system all support SDG3.
1 Source: Euromonitor International Limited 2020©
2 Source: 2014 Frost & Sullivan Global Medical Foods Market Forecast Report, United Nations, Department of Economic and Social Affairs, Population Division (2017)
3 Source: IQVIA Midas