There is a growing demand for plant-based alternatives alongside traditional meat and dairy products, as consumers search for foods that deliver an authentic eating experience without compromising on taste and texture. At the same time, the importance of a quality nutritional profile is attracting increasing recognition.
To meet this need, in 2020 we launched two new portfolios of integrated solutions, one supporting the production of plant-based meat alternatives and the other of dairy alternatives. These innovative solutions are backed up by our expert product positioning services, which draw on unrivalled nutrition science and regulatory expertise.
The quest for appealing alternatives to traditional meat and dairy products
The world's growing population calls for a rethinking of today's food systems if we are to ensure healthy diets for all within planetary boundaries. Intrinsic to this requirement is the challenge of being able to provide enough quality proteins in a fair manner. Climate and nutrition scientists alike advise increasing the proportion of plant-based products for more balanced diets in support of healthy lifestyles. Whether for personal, health or sustainability reasons, or from plain curiosity, more and more people are adding plant-based options to their food choices and are adopting flexitarian, vegetarian, or vegan diets.
Consumers are therefore increasingly looking for appealing choices alongside the meat and dairy products that form a key part of many traditional diets. A recent DSM study attested that taste is still the overriding criterion for consumers. In fact, 62% of consumers choose taste over everything else when it comes to food products, and plant-based alternatives are no exception. At the same time, nearly 85% of participants reported being aware that they are missing out on vitamins and minerals when following 'elimination diets'.
Food & beverage producers are thus faced with the challenge of developing alternative products for this market that offer a comparable experience and taste to the traditional products they replace. Increasingly, consumer and societal expectations are set to move beyond taste and texture, as awareness grows concerning the importance of a quality nutritional profile.
Our unique portfolio allows us to create solutions that deliver authentic taste, texture and mouthfeel along with a preferred nutritional profile, at the same time enabling producers to manage levels of salt, sugar and gluten.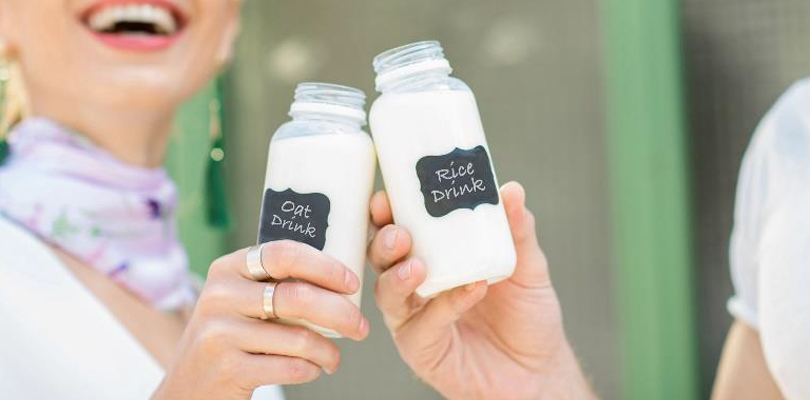 Our solutions
In the field of meat alternatives, we offer a range of solutions that deliver authentic meaty taste and create succulent, appealing texture. At the same time, because our yeast extracts unlock full umami flavor, producers can reduce the amount of added salt in their recipes, improving the health appeal.
Our enzymes, hydrocolloids and taste modulation solutions, meanwhile, create the smooth mouthfeel and tailored sweetness necessary for appealing plant-based beverages.
In dairy alternatives, our new Delvo®Plant enzyme range complements our portfolio of solutions including hydrocolloids and taste modulators that help manufacturers develop and market premium dairy alternatives. The Delvo®Plant range not only contributes to the desired texture, but can also unlock glucose and/or maltose from starch bases, enabling manufacturers to create healthier alternative beverages with zero or reduced added sugar, offering sweetness profiles that can be tailored to meet local preferences.
Our Quali® vitamins and premix solutions improve the desired nutritional value of both meat and dairy alternatives, alongside our life's™OMEGA range of plant-based nutritional lipids.
These groundbreaking new portfolios will be complemented by CanolaPRO™, our unique protein based on non-genetically modified canola. Coming to market in 2022, CanolaPRO™ is ideal for a range of applications including meat and dairy alternatives, beverages, baked goods, bars, and ready-to-drink and ready-to-mix applications. CanolaPRO™ offers versatile texture benefits thanks to its solubility, also in combination with other proteins such as pea or fava, as well as being a nutritionally complete protein in its own right.
More information on our plant-based alternatives can be found here
Do you know?
Consumers are increasingly on the look-out for products that help them make the right dietary and nutritional choices in support of health and well-being. In a 2020 DSM survey, what percentage of respondents said they expect to seek products with more added vitamins and/or minerals in the coming 3-5 years?
60%
Our impact
The global plant-based product retail market value (meat alternatives and dairy alternatives) is set to jump from €21 billion in 2019 to ~€30 billion in 2024. However, the growing demand for plant-based products that meet today's evolving consumer expectations presents complex challenges for food & beverage manufacturers. With our comprehensive portfolio of solutions for plant-based meat and dairy alternatives, we can help food & beverage manufacturers deliver a specific sensory profile without compromising on health appeal, and our ingredients and know-how are already making many plant-based products in grocery-store chiller cabinets and well-known high-street chains tastier and more nutritious. Additional appealing choices help the food industry to sustainably meet the protein requirements of a growing population with new options alongside traditional products.
How we support the SDGs
12
12 – Ensure sustainable consumption and production patterns.
With our unique portfolio of products for creating nutritious and delicious meat and dairy alternatives, we help ensure healthy lives and promote well-being for all ages while at the same time supporting sustainable consumption and production pattern.